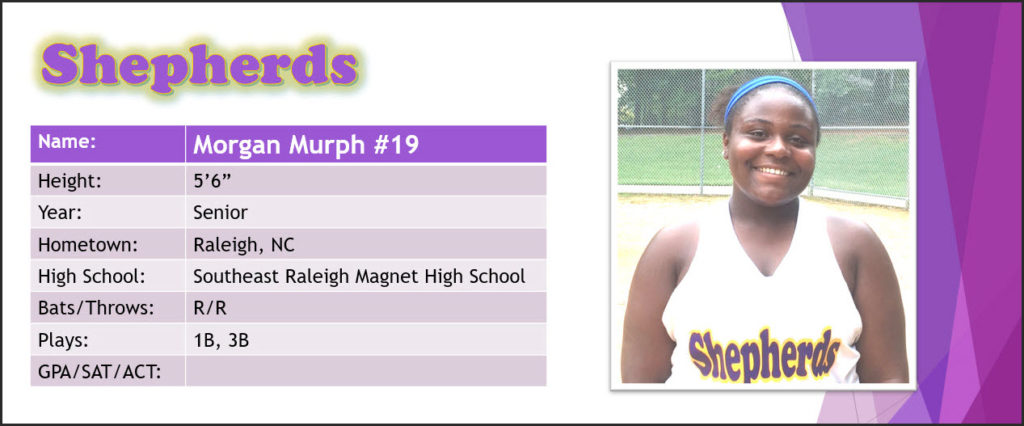 Morgan has been a Shepherd since we began and has been a stalwart first baseman with a big stick. Morgan is our Team Captain and likes to fight for every run.
Take a look at what Morgan can do. Here's a link to her video.
With Runners In Scoring Position, Morgan gets it done!