Join us on Saturday, May 6th at Carolina Pines Park, Raleigh to see if you have what it takes to be paid to play Fastpitch Softball. Tryouts for ages 13-18 start at 10:30 am.
Learn more about Name, Image, and Likeness Contracts in NC for High School Students: https://www.highschoolot.com/high-school-athletes-in-north-carolina-can-profit-off-nil-beginning-july-1/20840974/
Leading. Reaching. Teaching.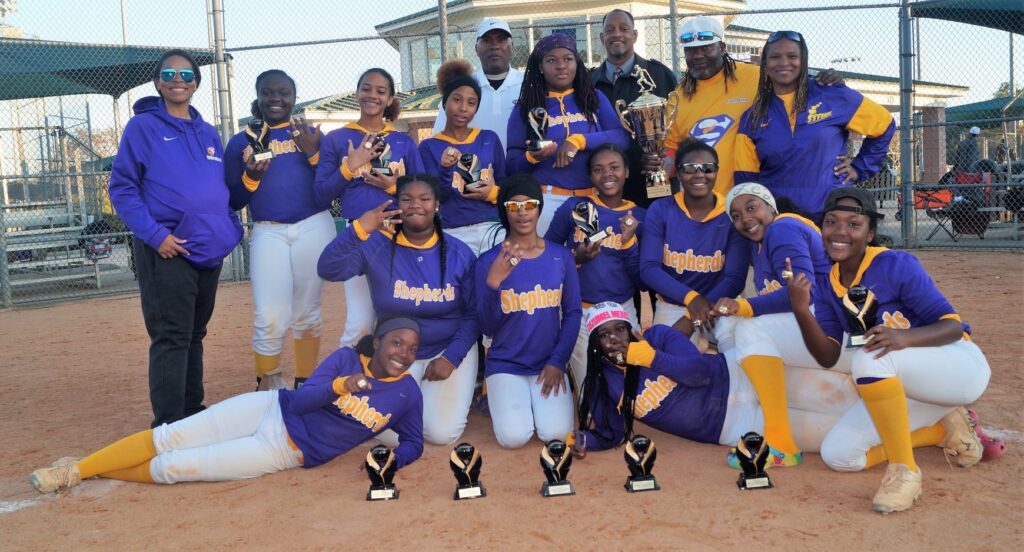 Team Shepherds started in 2016 with a dream of creating a path toward a successful career through sports scholarships for under-served youth in our community. "We started from the bottom, now we're here!" We are grateful for the journey – Go Shepherds!
2019 WINTER WORLD SERIES CHAMPIONS!
We're driving Dreams! Take a look (click on the photos) at what else we do…